Tool Room
Our in-house injection molding tool shop is equipped to successfully and efficiently maintain and repair entrusted injection molds and tools. Our tool shop is equipped with modern machine tools – electrical discharge machines, wire cutting machines, CNC machining centers and others – which enable us to manufacture production and prototype injection molds ourselves.
On new projects, we work with seven renowned local toolmakers which allows us to implement advanced projects in an efficient and professional way.
For each injection mold we keep a tool card in which we have information about the status of the mold, the number of cycles performed, inspections, interventions and failures.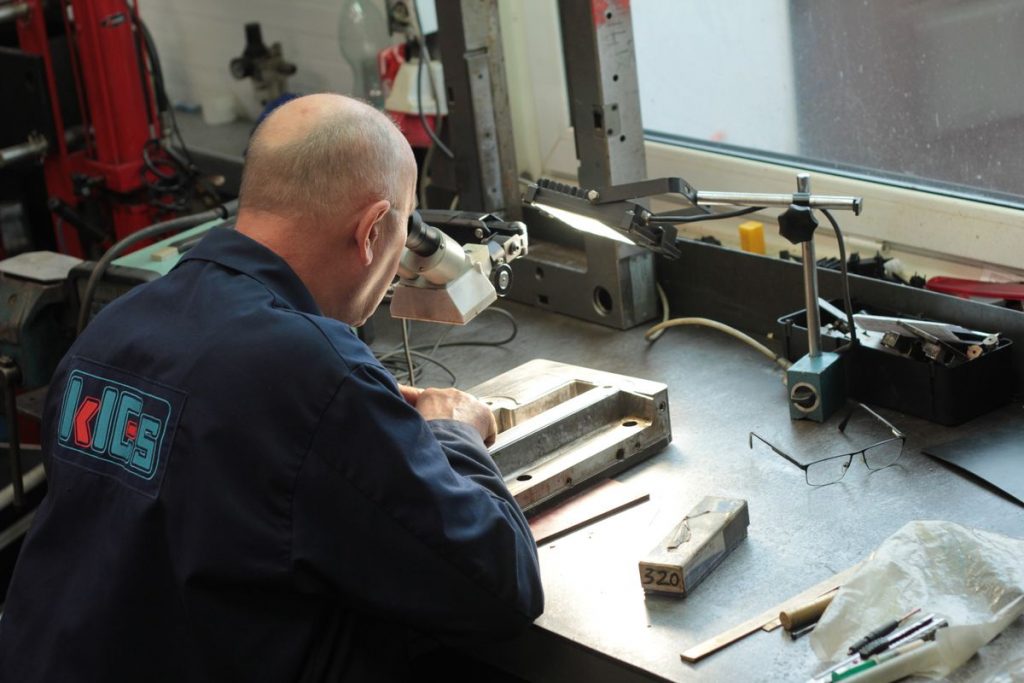 Every single production process is controlled. The manufactured parts are continuously checked in our measuring laboratory in which a Mitutoyo 3D coordinate measuring machine is used.
In addition to manufacturing, we design molds and verify the correctness of the project. We use professional software and systems such as Creo 7, Solid EDGE, EDGECAM. We have the possibility to check the project with the help of computer simulations of the injection process, using the market leading software Moldex-3D.