New products in the offer
Innovative solutions for hybrid details
We develop design and technological solutions for the production of hybrid details. We use the possibilities of using the features of various materials and functions of individual elements in the entire complex subassembly and detail (integrated as a whole) during one injection process.
We achieve the unquestionable advantages of high mechanical strength and rigidity of the structure of a complex detail. At the same time we eliminate the cost of assembly, reduce the weight of the detail and integrate many functional and assembly elements.
These innovative solutions of hybrid details are widely used in the industry by Customers for whom care for the natural environment and lowering the cost of production are priority issues.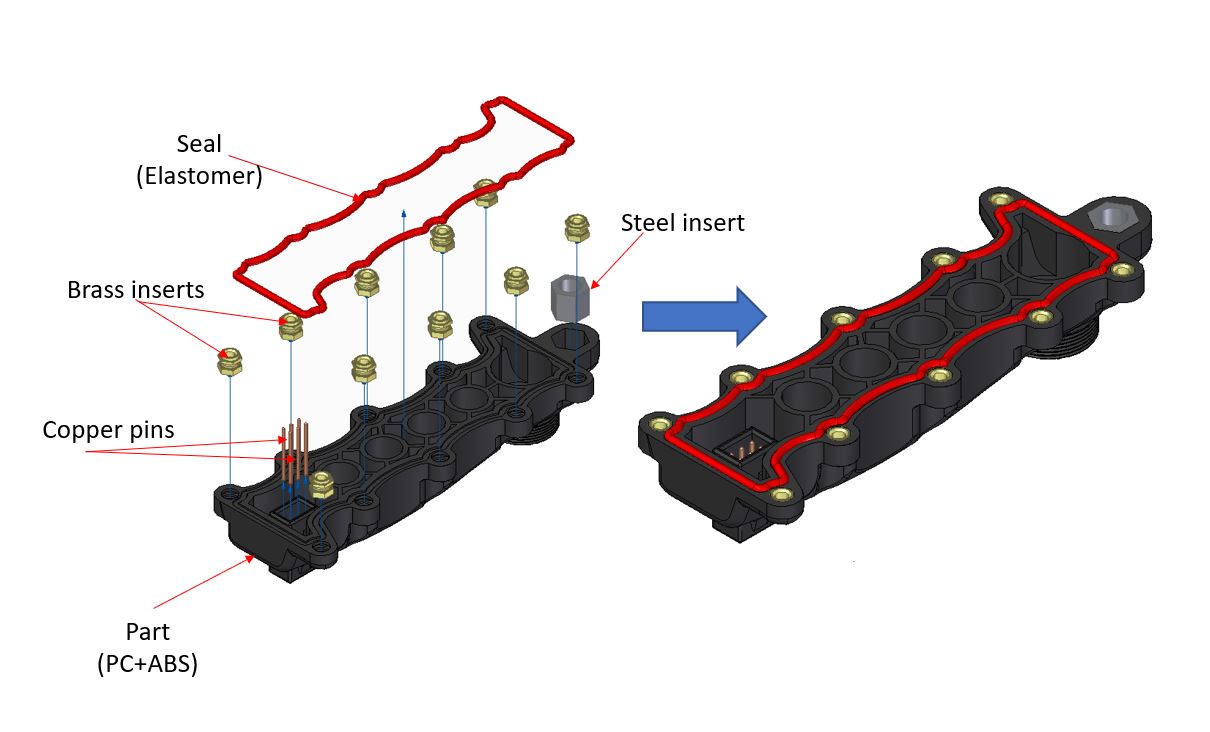 Production of details in 2k two-component injection technology
carried out on two-component injection molding machines and with the use of an add-on unit Boy 2C and Mold Master
high precision
universatility and flexibility of use
easy assembly and disassembly from mold to mold
own drive and independent control
possibility of sequential injection
possibility of joining and producing on machines 35-280 T
max injection volume (Boy 2C): 6,1 cm³
max injection volume (Mold Master): 7,7 cm³
the solution enables the production of products from all construction and high temperature materials as well as their composites