Connection and assembly
In addition to the production of individual molded parts, we also carry out the manual or automated assembly and connection of components on specially prepared stands.
We offer modern technologies for the inseparable connection of product components:
ultrasonic welding,
vibration welding,
gluing.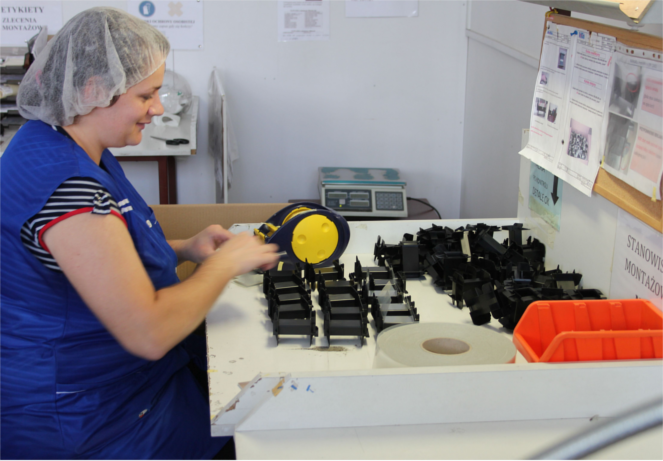 Printing, decorating and marking
We offer the decoration of parts with different decoration methods depending on the desired aesthetic and functional effects.
Decoration, in-mold labelling
Hot stamping
Modern UV digital printing technology
Multi-colored pad printing
Laser decoration and marking